Coffey established Coffey FM (facilities management) in 2000 to provide a complete Facilities Management solution to clients who would benefit from access to the resources and systems of a business of the scale and expertise of the group without losing the personal touch of a smaller service provider. Coffey FM now provide a complete range of facility management services allowing our clients to concentrate on their core business secure in the knowledge that their premises are being managed to the highest Health and Safety, Quality and Environmental standards.
Our nationwide services include the provision of an integrated facilities management service incorporating both hard and soft facilities management services. Every project we undertake benefits from our expertise, distinctive management approach and our highly qualified, professional staff. Using our Computer Aided Facilities Management (CAFM) system, we will manage your complete Facility Management needs and deliver a reliable and cost-effective service.
We can also leverage physical resources and expertise from our Construction, Water and Plant divisions to benefit the client.
Hard Facilities Management Services
Plumbing, Mechanical & Electrical Maintenance
Building Refurbishment
Grounds Maintenance
Energy Management
Computer Aided Facilities Management
Maintenance Contracts Management
Building Management Systems
24 Hour Helpdesk
Soft Facilities Management Services
Help Desk
Cleaning
Waste Management
Mailroom
Landscaping
Pest Control
Security Services
Health and Safety (PSCS & PSDP)
Selected Property Services Reference Projects
UCD Residences – Operational and Maintenance Support Services
Project involves provision of professionally managed, high quality, operational and maintenance support services to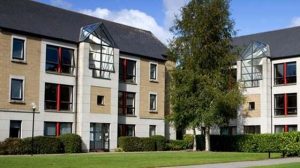 UCD's Residence Management Team for the operation of over 3,000 residences throughout the year.
The support service includes an on-campus support team to provide end-of-occupancy apartment maintenance turnarounds for new customer arrivals at different times of the year.
Galway Mayo Institute of Technology – Electrical Maintenance & Minor Build services
Coffey Property Services provides a range of services for the multiple campuses in GMIT.
Coffey Property Services provides a range of services (electrical, mechanical & minor build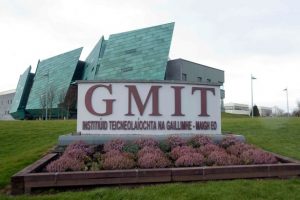 to the various campuses – two in Galway city (Galway Campus and Centre for Creative Arts & Media), two in County Galway (Letterfrack and Mountbellew) and one in County Mayo (Mayo Campus) and across the engineering, computer & science laboratories, conference rooms, lecture theatres, offices, canteens and sports facilities departments on those sites.
Contact us to discuss your property services requirements and to explore how we can help.