Sponsorships
Community Engagement – Dalton Lane Project, Thirsk, Yorkshire
Coffey delivered a new bridge and highway along with additional link roads in Dalton Lane (approximately 6.5km south-west of Thirsk) and just east of Topcliffe village in 2017. Coffey teamed up with local football club, Thirsk Falcons during the project. The club field the "fledglings" who are the three to five-year-olds starting to get involved in football, along with teams at U-7, all the way up to U-18 and a senior team. Coffey sponsored the club's U-13 team with a new kit as part of our Community engagement whilst working in the locality.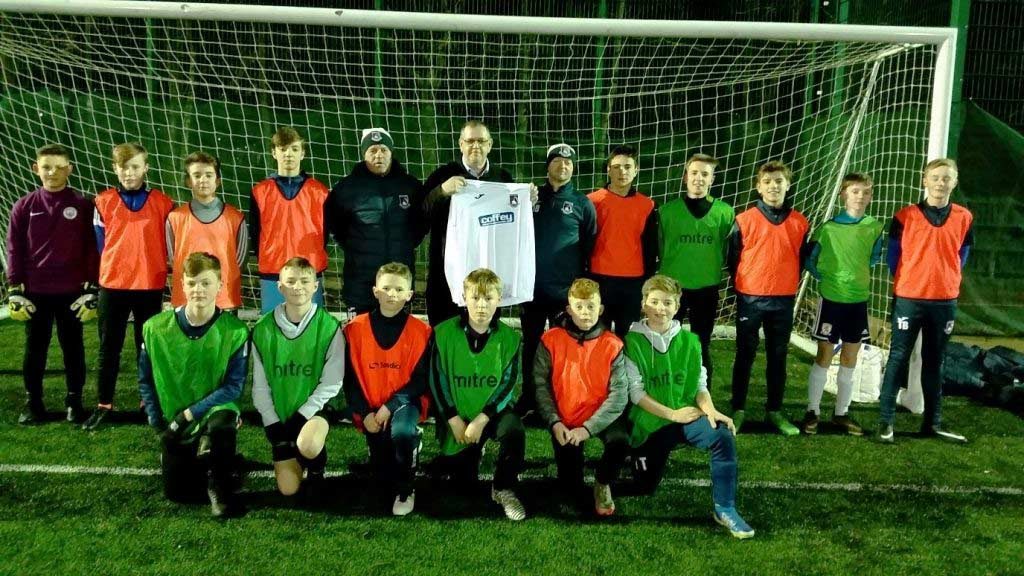 Andy Burton, Project Manager at Coffey , pictured presenting the Thirsk Falcons U-13 team with their new kit.
---
Community Engagement – Tuam Swimming Club
Coffey is a proud sponsor of Tuam Swimming Club providing the club with sports equipment for athletes of all levels.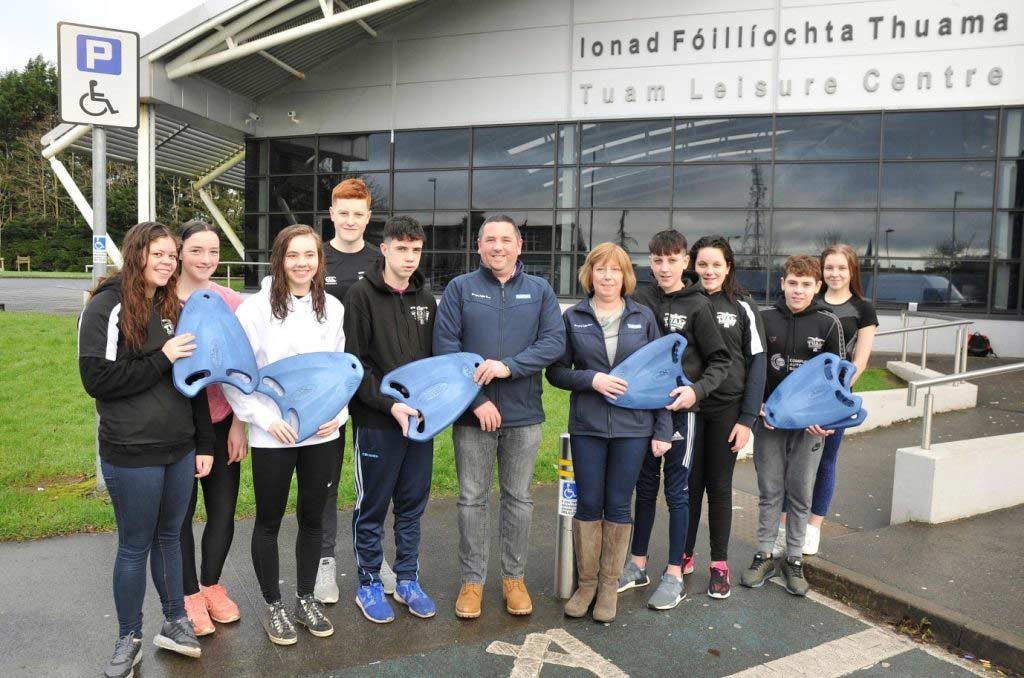 Simon & Olivia Coffey from Coffey with Tuam Swimming Team Members at Club Sponsorship Announcement in January 2018.
---
Supporting Charities
Supporting charities, both local and national, is part of the culture at Coffey. Our staff have raised much-needed money for a number of local charities and national fundraisers. Charities that we regularly support include Croi Heart and Stroke Charity, Cancer Care West, Macmillian Cancer Support, Movember and Cope Galway.
Movember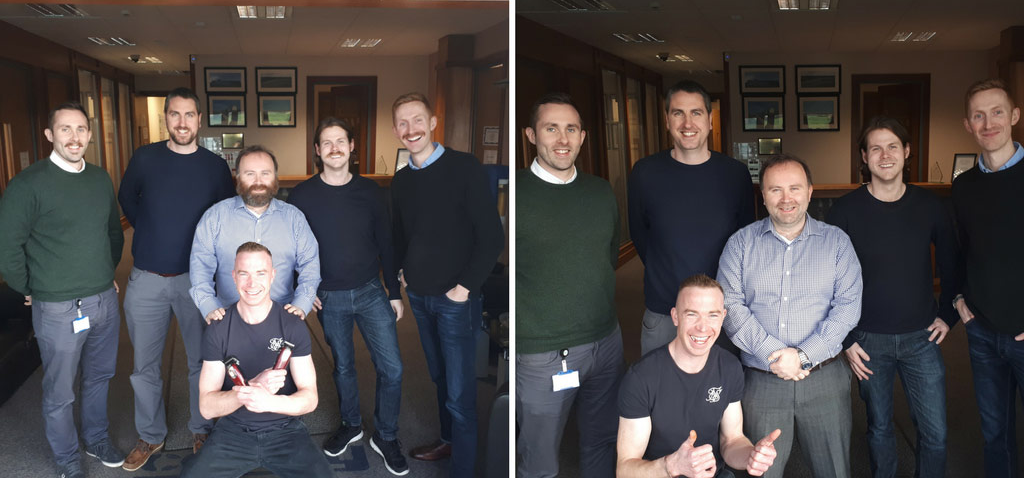 Coffey staff members Danny Flynn, James Sheehan, Sean Coffey, Keith Connolly and Michael Madden pictured (before and after the big shave) with barber Padraic from The Barber Shop, Athenry, at our head office at our Movember fundraiser. The Coffey team raised an impressive €1730 for men's' cancer research.
Cancer Care West

Pictured at the cheque presentation following our head office Jersey Day fundraiser for Cancer Care West were David Solla Sobral, Rachel Dooley from Cancer Care West, Rebecca McDermott, Cheryl Winston and Sean Coffey.
Croi Virtual Night Run
Croí is a heart and stroke charity, who are leading the fight against heart disease and stroke, with a particular focus on the West of Ireland. Their mission is to prevent disease, save lives and promote recovery & wellbeing.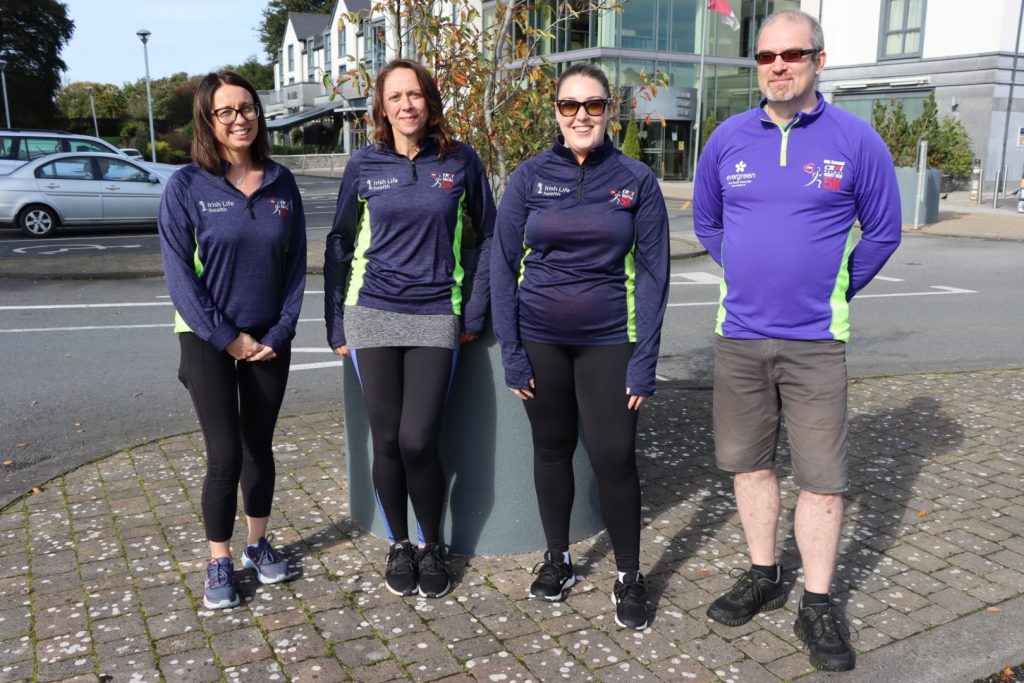 Fiona Flattery, Niamh McNulty, Sinead O'Brien & JP Kavanagh participated in the Croi Fun Run – October 2021