Coffey is a recognised specialist in the field of water and wastewater engineering and provide design, build, operation and maintenance services for a variety of applications within the water industry. Our expertise includes strategic and detailed process plant design, assembly, commissioning, operations and maintenance. Cost effective, innovative solutions and a collaborative approach to project implementation have allowed Coffey to successfully deliver a large number of design build (DB) and design build & operate (DBO) projects across both the municipal and industrial sectors.
We combine our in-house design, process and operational capability with our civil engineering expertise to deliver a fully integrated, end-to-end service to the client. This integrated, self-delivery approach enables the consistent flow of information and innovative ideas across all our water and wastewater projects creating a continuous improvement loop to the benefit of the services we deliver to our clients.
Our services include:
Water / Wastewater Process Engineering design
Electrical / ICA design
Mechanical Engineering design
Pump station and network design
Pre-tender design for water infrastructure
Advanced raw water investigations
SCADA and telemetry assessment & upgrades
Anaerobic Digestion plant design
Disinfection systems and upgrades
THM and Micropollutants control
Condition assessment and expert witness reports
Drinking water safety plans
CAPEX / OPEX estimations
Buildability assessments
3rd party review
Process troubleshooting and optimisation
BIM services- point cloud surveys and 3D modelling
Selected Water Sector Reference Project
We work across the Irish and UK municipal and industrial sectors with blue-chip clients in the utilities, pharmaceutical, food, drinks and medical industries.
Leading project of international significance:
Centocor Wastewater Treatment Plant Design, Build & Operate
The contract consisted of design build & operate of a wastewater treatment plant catering for domestic & manufacturing wastewater flows.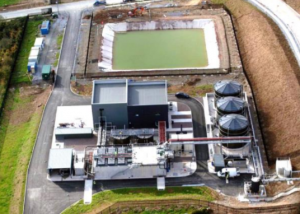 The works were carried out on a live pharmaceutical site in Cork. The plant had the equivalent of size of BOD is 15,000 PE, & a final quality of 5 BOD5/5 TSS/15 tot N/1 PO4-P (inmg/l).
Plant inlet comprised balancing tanks, full pH correction system & temperature control facility, activated sludge reactors, MBR plant, carbon & nutrient dosing stations, sludge thickening, holding & chamber press installation with sludge cake stabilisation.
Contact us to discuss your waste or wastewater issue and to explore how we can help.