---
Rory Donnelly – Regional Director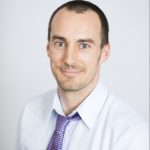 Rory Donnelly has worked for Coffey Group since 2004. Rory has a degree in Civil Engineering from NUIG and has achieved Chartership status from Engineers Ireland. His current role within the Group is Eastern Regional Director in Ireland. Rory is responsible for the procurement and delivery of large and small-scale infrastructure projects within the water and wastewater, road, rail, bridge and building sectors.
---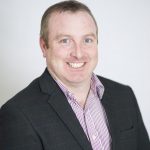 John Gibbons – Regional Director, England & Wales
John is a Chartered Engineer with a first-class honours degree in Civil Engineering. He has over 15 years' experience in the industry while working in Ireland and the UK. He joined Coffey Group in 2002 and since then has covered many disciplines such as Design and Build of Water and Waste Water Projects, Roads and Bridges, Rail, Buildings, Utilities and Marine.
---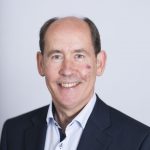 John Keith – Tendering Manager
John is a Chartered Civil Engineer and has over 30 years' experience in the construction industry which has been gained as a contractor, consultant, and client, managing projects from feasibility to handover. These projects have included landmark buildings and civil engineering projects in the rail and defence sectors.  He joined the Coffey Group in 2010.
---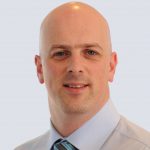 Jonathan Kelly – Contracts Manager, Connacht & Ulster
Jonathan is responsible for delivery of all Coffey Group schemes across the West & North West of Ireland. He has worked in various management roles as a chartered civil engineer with 17 years' experience in the UK and Irish building and civil markets, delivering award-winning projects in the UK, Scottish Water SR10, N17 Motorway and Irish Water schemes.  Jonathan has a BEng (Hons) Degree in Civil Engineering from Heriot Watt University, Edinburgh and is CEng MIEI Chartered. He is a committed individual who establishes good client relations through a collaborative approach and focuses on excellence in site delivery and innovative methods of construction. He benefits from delivering a diverse range of projects in water and wastewater, aviation, transport, geotechnical and various building sectors in education, residential, commercial and mix-use development, utilising new technology and materials and various methods of off-site construction.
---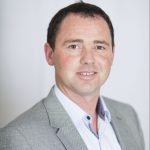 Cathal Kerrigan – Construction Operations Manager
Cathal started working with Coffey Construction in 1994 and also spent 3 years working in the Canadian construction industry.  He began work with the company as a General Operative, and gradually, through experience gained on site and continuous education, he has developed into an integral part of the company's organisational structure and now occupies the role of Group Construction Manager.
---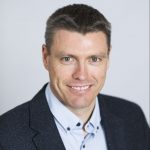 Joe Lavan – Director
Joe Lavan is a Chartered Engineer and holds a Master's Degree in Project Management. Joe has significant experience in the Civil Engineering sectors of Water, Wastewater, Utilities, Roads, Rail, and Bridges. Joe has also held senior positions in the Building sector, including delivery of large-scale, residential, commercial, hotel, leisure, and education projects and particularly off-site and rapid build construction.
---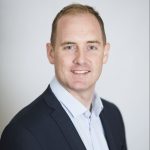 Thomas Loftus – General Manager, Coffey Water Ltd
Thomas Loftus, General Manager Coffey Water Ltd.  Thomas has over 10 years' industry experience primarily in the design, build, operation and maintenance of water and wastewater infrastructure, in addition, Thomas has held management roles in the building and civil sectors.  Thomas qualifications include a bachelor's degree in environmental engineering from NUI Galway and a master's degree in Water and Wastewater Engineering from Cranfield University.  Technically and commercially astute, Thomas provides direction to Coffey Groups water and wastewater related activities across Ireland and the UK.
---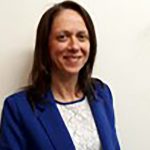 Niamh McNulty – HSQE Manager
Coffey Group HSQE Manager Niamh McNulty is a chartered HSQE Professional with over 20 years' experience, predominantly in the civil engineering sector.  Coming originally from an insurance and accident prevention background, Niamh quickly migrated towards HSQE, whilst utilising her experience and knowledge in insurance in tandem with her MSc in Occupational Health & Safety.  In her 17 years with Coffey Group, Niamh has gained a wealth of experience in civil, commercial, residential, constructions, operations and facility management contracts.
---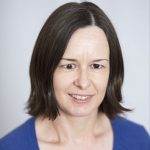 Martina O'Connor – Financial Controller
Martina is a qualified Chartered Management Accountant with over 20 years' experience in finance.  Throughout her career, Martina has performed all the roles associated with the finance function in various industries including financial services, telecommunications, food production as well as construction, experience has been obtained both in Ireland and the UK.Having joined Coffey Group in 2007, Martina now performs the role of Financial Controller and uses her knowledge and experience in the areas of financial and management accounting to deliver financial support and direction to and for the Group.
---
Kieran Ryan – Regional Director 
Kieran is a Chartered Civil Engineer and has 19 years' experience working in Irelands Construction Industry. Kieran has worked with Coffey Construction since 1999 where he has gained extensive knowledge and experience in a range of areas including Design & Build, Water & Wastewater, Transportation, Infrastructure, Building Works and Specialist Engineering Works. Kieran is a highly committed and experienced Construction Professional and is involved in wide-ranging functions within the company including Project Planning, Resource Management, Financial Management, Commercial Management and Tendering. Kieran is dedicated to delivering high-quality projects safely with a strong focus on building client relationships.
---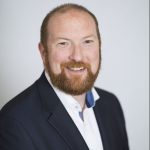 Tony Smyth – Group Commercial Manager
Tony has over 13 years' experience working in the Irish, UK and Australian construction industries.  He has spent his career developing his skills as a Quantity Surveyor in Ireland and UK before developing into a Commercial Manager in Australia, working on private and public-sector projects in civil engineering. In 2017 he joined Coffey Group as Commercial Manager. His commercial responsibilities include surveying and planning budgets. He has an in-depth understanding of construction project needs and is responsible for ensuring Coffey Group meet their agreed budgets.
---