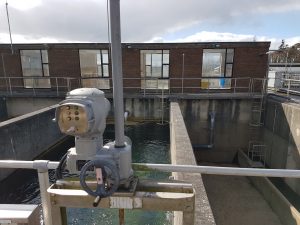 Coffey Water is pleased to commence works on the refurbishment of 4No. rapid gravity filters and the construction of a new sodium hypochlorite storage facility at Adamstown WTP, Kilmeaden, Co. Waterford.  On behalf of the employer Irish Water their representatives from Waterford City and County Council, Coffey Water will undertake the following works;
Management and design of process upgrades for Adamstown WTP (28MLD Operating Capacity / 56MLD Design)
Isolation, cleaning, and modifications to existing filters numbers 5 to 8.
Design and installation of a new dual lateral underdrain system.
Installation of new filter media.
Ancillary mechanical and electrical upgrades for increased automation, energy and process performance
Design and construction of a new sodium hypochlorite storage and offloading area.
We are pleased to be engaged for this upgrade which will help improve the capacity and performance of Adamstown WTP.