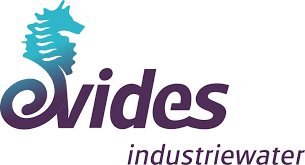 Irish engineering and building contractor, Coffey has announced their new strategic partnership with Evides Industriewater after the pair submitted their first joint proposal for a new Industrial Wastewater Treatment Plant in the UK. Evides are a Dutch water company responsible for delivering water and wastewater solutions to some of the largest industrial clusters in The Netherlands, Germany and Belgium.
Evides recently announced their entry to the UK market, bringing with them 50 years of experience in the Design, Build, Financing, Operation and Maintenance of major industrial water and wastewater assets including a 40km network of demineralised water in the Rotterdam area serving industries like Huntsman, Yara, Shell and others.
Speaking about the Partnership, UK Business Manager for Evides, Colin Robinson said that "Water & Wastewater treatment and delivery are at the core of what Coffey do. Their experience, knowledge and expertise in the design, construction and operation of water and wastewater infrastructure made Coffey an ideal partner for us in Ireland and the UK."
Dr Saad Alani of Coffey added, "The partnership will provide the industry with a one-stop shop to successfully achieve their desired, industrial water & wastewater projects. With Evides, we can help our customers achieve their objectives by efficiently organizing process water, wastewater treatment, water reuse and cooling. By financing and owning the installations as well as operating and maintaining them we can guarantee customers quality, resilience and availability in the long term."
The partnership has already raised the interest of UK industry and despite COVID-19 restrictions the two companies, which are primarily based in Ireland and the Netherlands respectively have embraced remote working technology to collaborate on bringing their first full design proposal to market, which will treat 300 tonnes of industrial wastewater per day and generate renewable energy for the national grid.
Colin Robinson of Evides said, when talking about the project, "Coffey's design expertise and market knowledge have been invaluable in being able to bring the customer a fully costed proposal that will see us build and operate a new plant for them for the next 15 years. The plant will create new jobs and help to establish us here in the UK. We hope that together with Coffey we can bring many more projects forward."