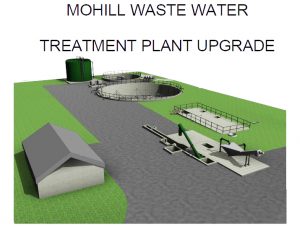 Coffey Water is pleased to commence the refurbishment and upgrade of the Mohill and Manorhamilton Wastewater treatment plants. The contract consists of the design and construction of upgrades to the existing plants to improve each plants performance.
The main scope of the works consists of:
Design and construction of new stormwater retention tanks at both sites.
Installation of new wastewater screening equipment.
Decommissioning of existing inefficient Aeration equipment and installation of new Fine Bubble Diffused Aeration grids at both sites.
Installation of new process control equipment and telemetry systems at both sites.
Construction of sludge treatment/ thickening at Mohill WWTP.
Commissioning and testing of the upgraded wastewater treatment plants.
Operation of both sites for 1 year.
We are pleased to be engaged for this upgrade which will help improve the capacity and performance of Mohill and Manorhamilton WwTP.