Minister Darragh O'Brien accompanied by representatives from Galway County Council, Irish Water, Mott McDonald, Jennings O'Donovan and the local community visited the Spiddal Wastewater Treatment Plant recently to see progress on work on the Co. Galway site.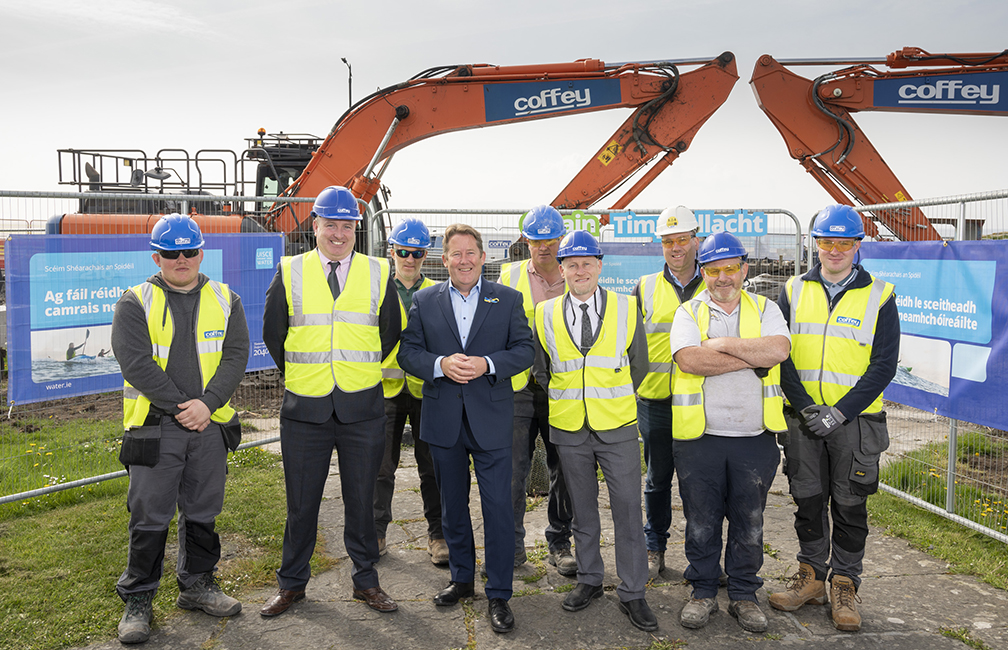 Darragh O'Brien, Minister for Housing, Local Government and Heritage paid a visit to the Spiddal Wastewater treatment plant on Friday 29th April to view the ongoing works to provide a wastewater treatment facility for the Spiddal area. Coffey is delivering the project on behalf of Irish Water and the works are forecast to be completed later this year.
Coffey is responsible for the design, build and commissioning of the Spiddal wastewater treatment plant. The project also includes the provision of a terminal pumping station and all associated pipelines. The plant will have a capacity of approximately 1000 p/e (persons equivalent) and has been designed to accommodate future population growth and economic development in the locality.
Coffey has engaged with the local stakeholders to mitigate any impact of the works on the local Spiddal community. A range of initiatives have been adopted including implementation of restrictive working hours on certain activities and the use of offsite manufacture where possible. These measures are minimising disruption associated with the project and reducing overall time on site.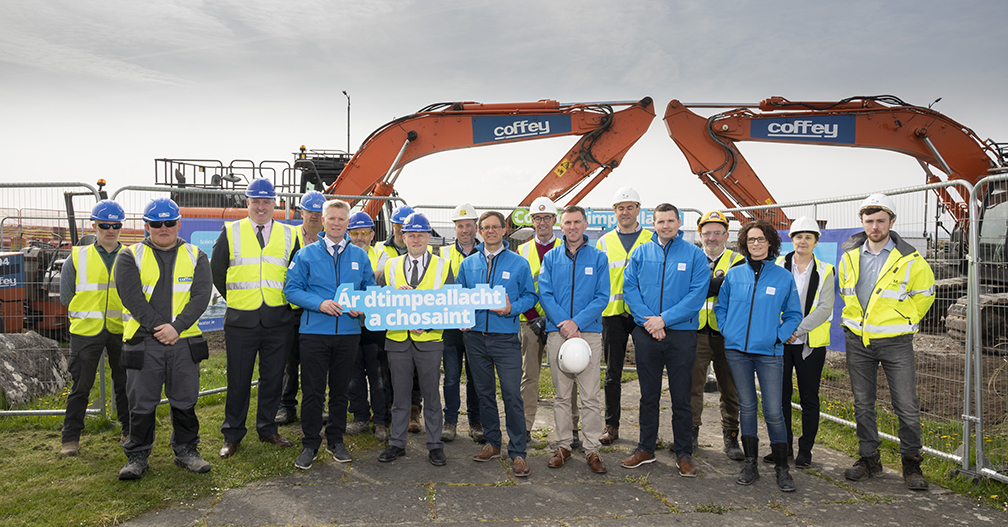 Minister O'Brien stated:
"Irish Water, Galway County Council and partners are to be commended for progressing this vital project as part of its commitment to the people of Spiddal. The provision of a reliable wastewater service, in a manner that protects the natural environment, is essential to the economic and social development of this area. I would like to thank those involved in progressing this project and I would like to wish the project team well as they continue to work together to deliver this much needed wastewater project."
John Gibbons, Operations Director, Coffey added:
Coffey is delighted to be delivering this important project on behalf of Irish Water. We understand the strategic importance of this development to Spiddal and its benefits in terms of environmental protection and the development potential going forward.
Coffey is also delivering the Ahascragh, Co. Galway Wastewater treatment plant on behalf of Irish Water. This project includes design, build and commissioning of the plant with a capacity of 470 p/e and is due for completion in 2023.  
Call Coffey on 091 844 356, email at info@coffeygroup.com for more details on this project or to discuss our other work with Irish Water.