A number of Coffey staff participated in the rescheduled Croagh Patrick Climb on Sunday, July 2nd, 2023. Originally planned for June 17th, the initial climb was postponed due to a Status Yellow Thunderstorm & Rain Warning. However, undeterred by the challenging weather conditions that persisted on last Sunday, the resilient Coffey team, comprised of 17 dedicated members, pressed on and valiantly ascended the summit of 'the Reek.' The collective determination and perseverance displayed by the Coffey staff served as a testament to their unwavering support for Galway Hospice and their dedication to making a positive impact in the community. By successfully conquering this arduous climb, the team have raised significant funds to further the vital work of the Galway Hospice, providing essential care and support to those in need.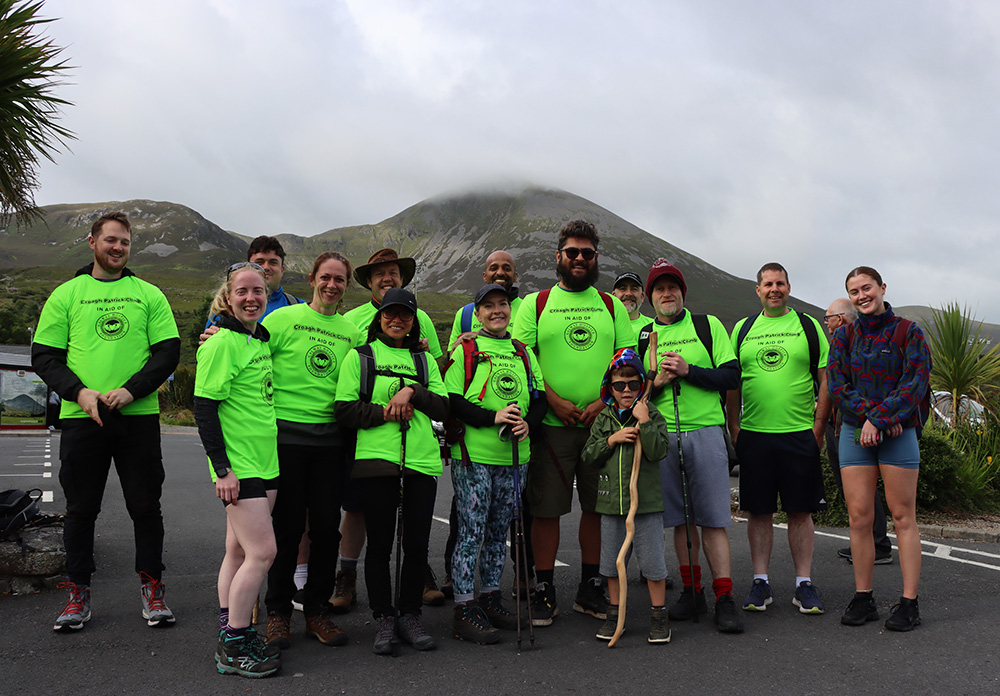 Galway Hospice, as partners with the Health Service Executive, supports patients from counties Galway, Mayo and Roscommon with advanced diseases needing palliative care to attain the best quality of life possible. The hospice offers a range of services, including pain and symptom management, emotional and spiritual support, and end-of-life care. With a team of highly skilled and compassionate professionals, the Galway Hospice ensures that patients receive the highest quality of care and support, focusing on their physical, emotional, and psychological well-being. Fundraising plays a crucial role in supporting the invaluable work of the Galway Hospice. The hospice relies on the generosity and support of the community to ensure the continuity of its services. Through various fundraising initiatives and events, the Galway Hospice engages with individuals, businesses, and organizations to raise funds and awareness. These annual Croagh Patrick Climb is one of the major fundraising activities and all monies raised enable the hospice to provide essential care, improve facilities, and expand their range of services. By participating in the Croagh Patrick Climb, Coffey and its staff contribute to the hospice's mission.
Coffey appreciates those who have already supported this worthy cause. Generous contributions will have a tangible impact on the lives of those in need. Others are still welcome to join and make a difference by visiting www.idonate.ie/fundraiser/Coffey. Together, Coffey and the community are providing support to Galway Hospice in their invaluable work. Every contribution counts and can genuinely transform the lives of those in need.
To obtain further information regarding this event and to learn more about our involvement in the local and wider community, we encourage you to get in touch with Coffey. You can reach us by phone at 091 844 356, or alternatively, you can send us an email at info@coffeygroup.com.
At Coffey, we are dedicated to making a positive impact on our community through various projects and initiatives. Our team is actively engaged in activities that aim to enhance the well-being and development of the local area, as well as contributing to broader societal causes. We believe in fostering meaningful connections, collaborating with diverse stakeholders, and working towards shared goals.