Coffey has been awarded a contract to provide a detailed design and the construction of a pedestrian footbridge at Prospect, Athenry, Co. Galway. The project will provide a safer pedestrian route from R348 Road through to the Athenry Shopping Centre and nearby Clarin College.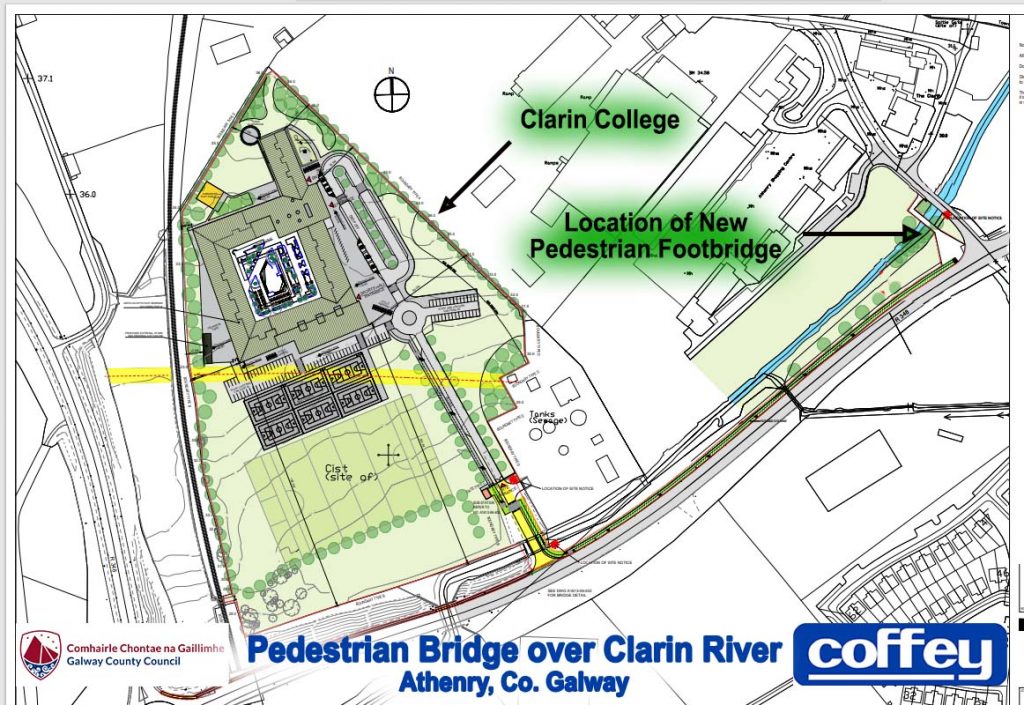 Coffey has commenced the design of the new footbridge across the Clarin River at #Athenry, Co Galway. The new crossing will be situated adjacent to the existing Prospect Bridge. The project also includes the provision of paving, additional lighting, and ancillary works in addition to the footbridge itself.
Coffey is delivering this project on behalf of Galway County Council and works are expected to get underway in Q1 2022.