Congratulations to Sean Colgan of St Colman's College, Claremorris, who achieved 3rd prize in the 'Constructing Your Future competition – 2023' organised by the Construction Industry Federation (CIF).
The competition was a fantastic opportunity for Transition Year, Leaving Cert Applied, and Youthreach students to explore different aspects of the construction industry and the built environment during their work experience placements. Its main goal was to spark a passion for construction and motivate the next generation of professionals in this field.
The construction industry in Ireland provides an array of thrilling career prospects for students, and working in this industry allows individuals to unleash their creativity and innovation while witnessing tangible outcomes in the built environment. Constructing Your Future offered a chance to document the entrant's initial steps on diverse career paths, ranging from architecture and engineering to project management and construction trades.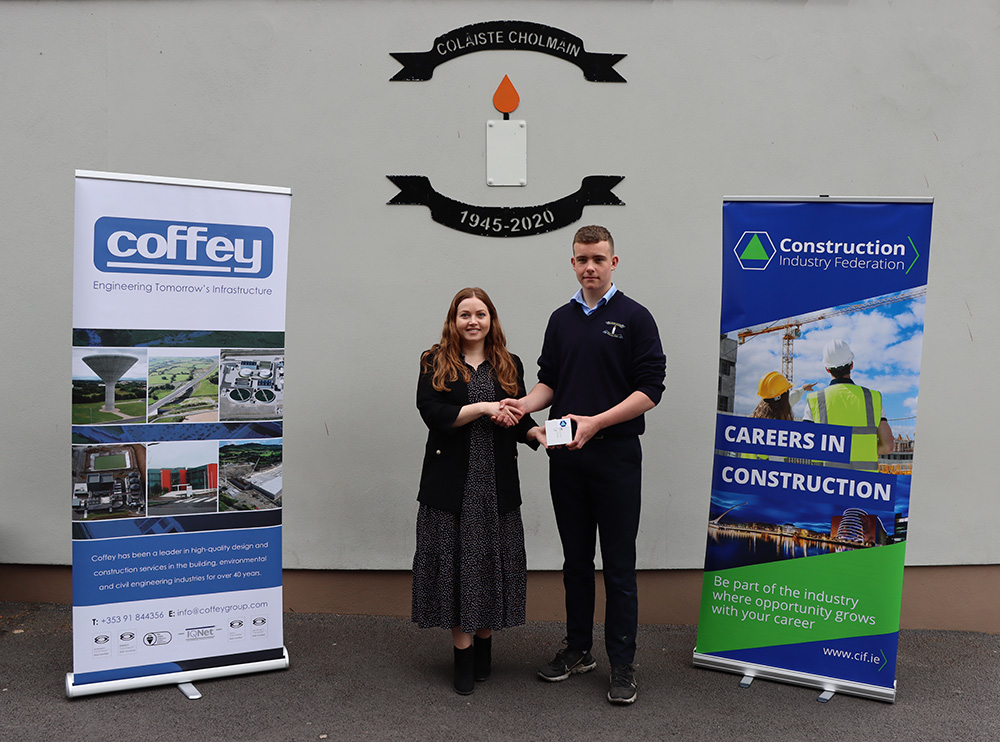 Sean Colgan receives his prize from Trish Flanagan, Executive, Education & Skills of the CIF.
Sean's prize-winning entry consisted of a concise video in which he narrated his enriching work experience with Coffey during his transition year. Through his video, Sean effectively demonstrated his understanding of the construction industry, emphasizing the practical skills he acquired, the challenges he overcame, and the valuable insights he gained during his time with Coffey.
This accomplishment not only showcases Sean's exemplary skills and enthusiasm for the construction domain but also underscores the outstanding education and guidance provided by St Colman's College and the mentors at Coffey. It is through the collective efforts of teachers, mentors, and students like Sean that we can nurture and sustain a promising future for the construction industry.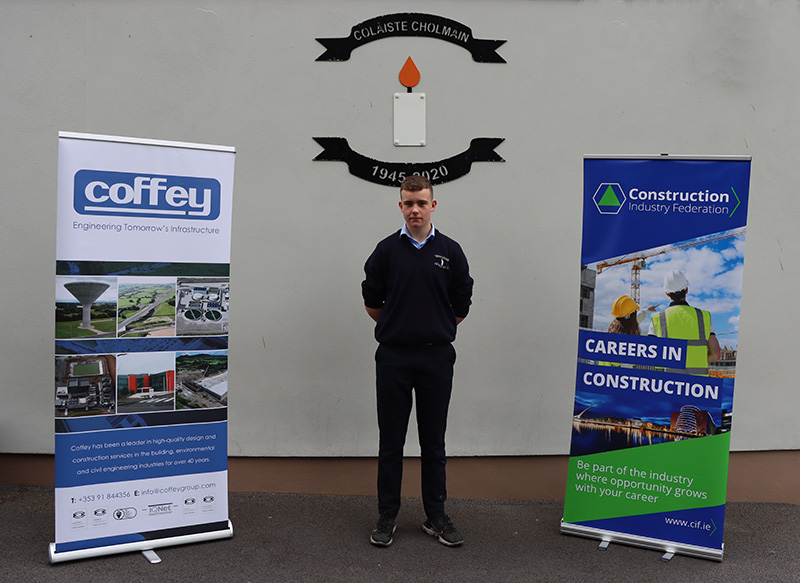 A special acknowledgment goes to the Construction Industry Federation for organizing this competition, which offers young talents like Sean a platform to demonstrate their abilities and make a positive impact on the industry.
Once again, congratulations to Sean, and everyone at Coffey extends their best wishes for his future endeavors. We eagerly anticipate witnessing the exceptional contributions he will make to the construction industry in the years ahead.
Interested in learning more about Sean Colgan's journey in the construction industry and our ongoing efforts to promote engineering as a career choice for young individuals? Contact Coffey today for more details on how we are inspiring the next generation to construct their dreams!